October 2nd/Juvenile Even Ages:
Cross Country Championships have begun.
A beautiful morning in Bellurgan Park saw the first of our cross country events of the Season. Thank you to Athletics Louth and hosts, Glenmore AC for their hospitality and a super organised event. And a massive well done to all our athletes who competed: U8 Geard Thornton, U10 Evie Corcoran, Tess Maguire, Niamh Ireland, Hannah Duffy, Elise Dardis and Frank Sands, U12 TomJoe McCormack & Daire Halpenny, U14 Aoife Pentony and U16 Luke Kenny & Charlie Sands.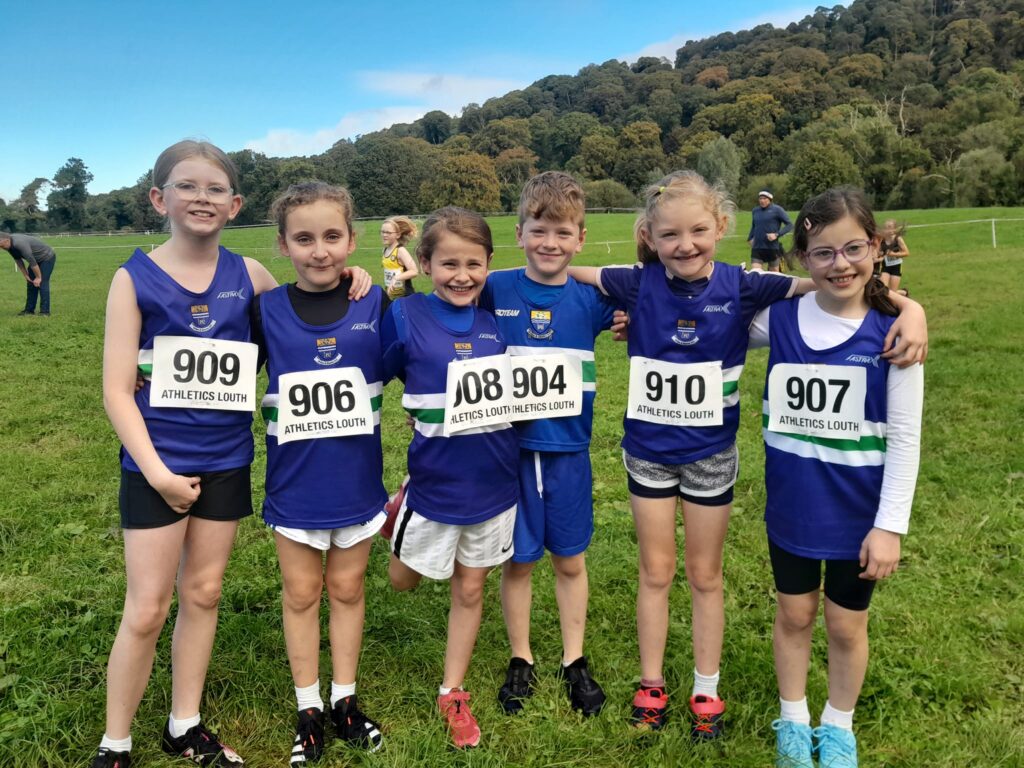 October 9th/Juvenile Uneven Ages:
Congratulations this these wonderful Juveniles on their achievements at the Louth Cross Country Uneven Age Championships in Darver and a huge thank you to Athletics Louth and hosts, St. Peter's AC.
Well done to U8s Penny Dardis and Gerard Thornton both finishing in the top 10 medal positions; U9s Hannah Duffy & Elise Dardis with Hannah also finishing in the top 10 medal positions; U11s Evelyn Thornton, Tess Maguire, Evie Corcoran, Niamh Ireland, Frank Sands & Alfie O'Sullivan with a super Silver Team medal win for Evelyn, Tess, Evie and Niamh; U13s Lily Maguire, Max O'Sullivan & Daniel Cirdei and U17s Jack McCarron & Charlie Sands. Fantastic running from everyone