Ardee & District Athletic Club was founded in 1992. The club has been in existence in 3 separate eras :
*Ferdia A.C (50's and 60's)*
The first athletics club in Ardee was established in the mid 50's and it was called Ferdia A.C. The driving force of the club at that time was Sean Colgan RIP and the outstanding athlete of the time was Sean Callan, who won Louth, Leinster & All-Ireland cross-country titles. Ferdia A.C ceased to exist around the early 60's.
*Ardee De La Salle Athletics Club (1971-1985/6)*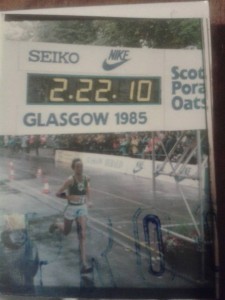 Athletics was revived in the town in 1971 when the De La Salle Brothers help to from a club with the
assistance of Sean Colgan RIP, Ned Cluskey RIP, Kevin Caraher RIP, Patsy "Blondie" Callan RIP, Seamus Weldon RIP, Noel Curran, Francie Gillespie RIP, Jimmy Bradley and Jim Clark.
The best known athletes of this era were Stanley Woods, who represented Ireland at a marathon in Scotland, and Tom Sharkey. Both of these athletes had plenty of success in Cross-Country and Road Races.
*Ferdia A.C / Ardee & District A.C (1992-Present)*
The club was re-formed as Ferdia A.C in 1992 and changed its name to Ardee & District A.C in 2000.