November 13th / Remembrance Sunday:
Congratulations to Sarah Diamond and Jillian Sharkey who completed the Remembrance 5K Run in the Phoenix Park. A fantastic achievement from these two newcomers. We'll done Ladies
November 19th / Annagassan Viking 10k:
Our members were out in force yesterday… Congratulations to all 32 who ran the Annagassan 10K Run. Well done to Gerry Clinton, Conor Lynch, Pauline Breslin, Emma McElroy, Roy Crawley, Liam Farrell, Kate Moonan, Brian Duff, Michael Pentony, Bernie Balfe, Ben Corcoran, Danny Cirdei, David Tyhuis, Tracey Gellespie, Peter Carolan, Aisling O'Malley, Michelle Lynch, Karen Taaffe, Frank Meade, Amanda McElroy, Aidan Mooney, Orlaith Carolan, Regina McElroy, Bernie O'Mahoney, Alan Duff, Elaine Kearney, Roisin Whyte, Teresa Ludden, Joan McQuillan, Vincent McQuillan, Alice Turley and Ursula Mothiram.
#clubproud
And special mention to Orlaith Carolan who came second in the U18F category – Her first ever 10K. Congratulations Orlaith, a super achievement and to Vincent McQuillan the 1st man home for the club.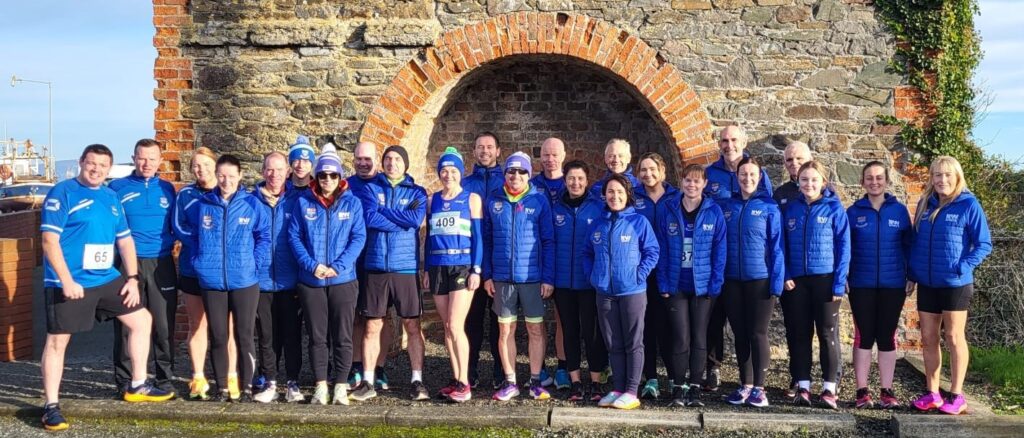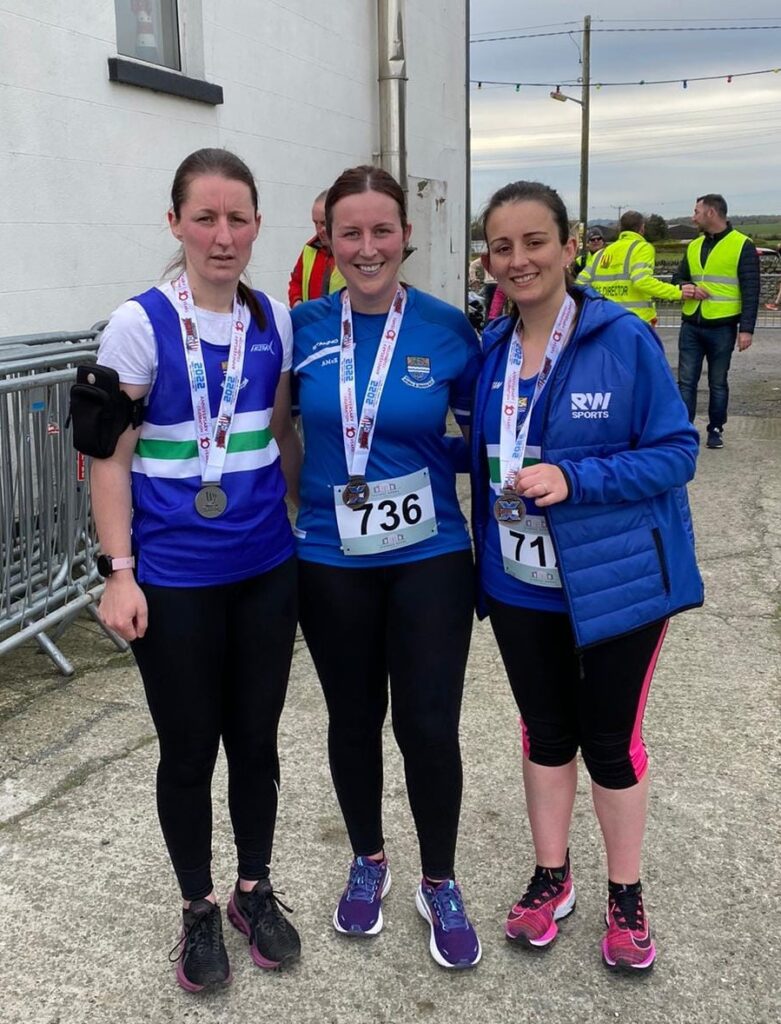 Thank you to GerryC Photography & Craic-A-Smile Photography for the photographs below…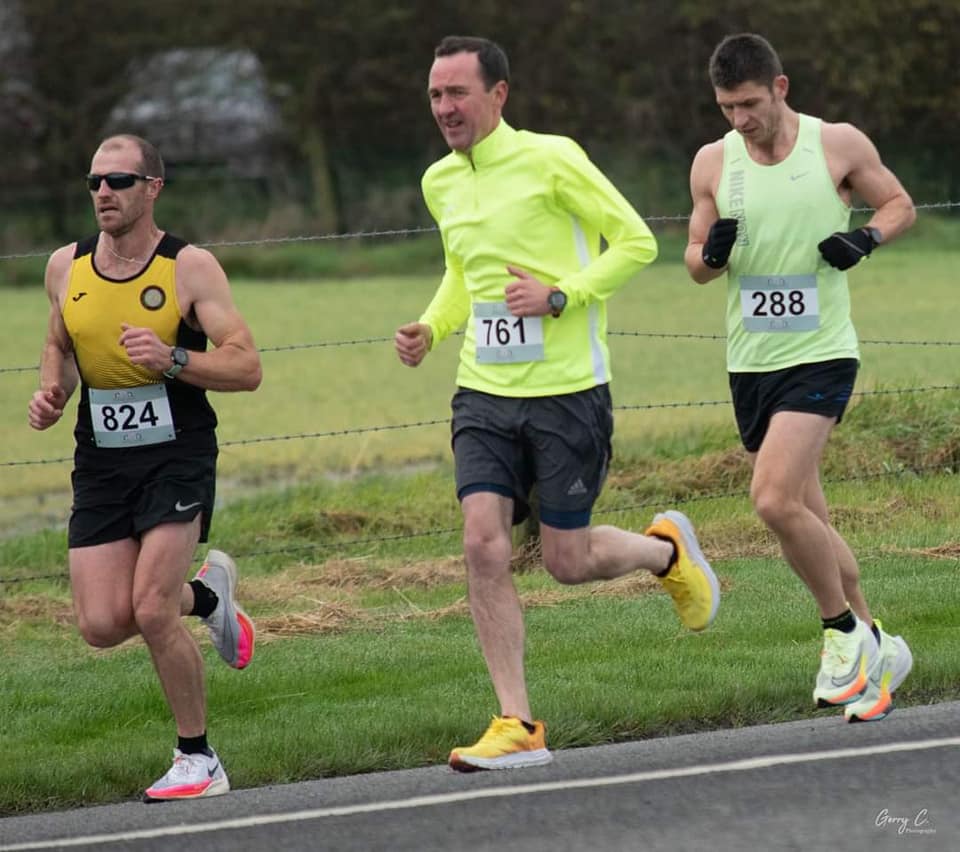 November 21st / Christmas Jingle Run:
Following the Annagassan Viking Run a few of our members and their families ran the Christmas Jingle Run hosted by our friends in Real Running Buddies. Well done to you all, a lovely recovery run.
November 26th / Clontarf Half Marathon:
Challanging winds didn't slow these runners down as they took on the Clontarf Half Marathon.. Congratulations to Bernie O'Mahony, Karen Taffee, Frank Meade, David Tyhuis, Ben Corcoran, Danny Cirdei and Ronan O'Sullivan on completing the Clontarf Half Marathon.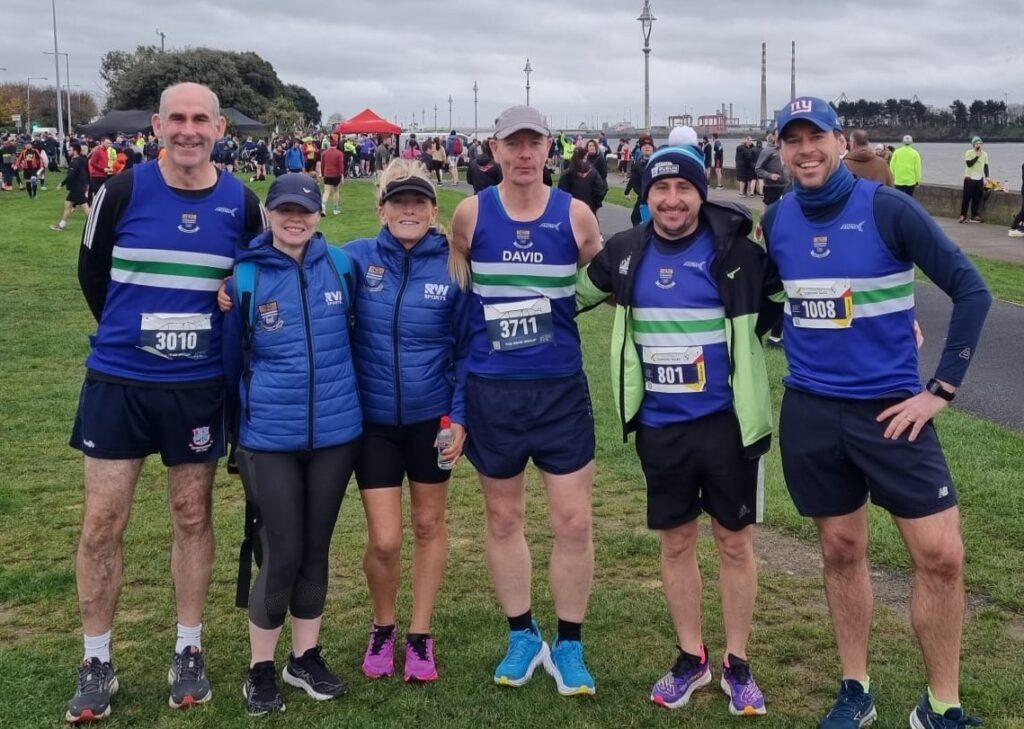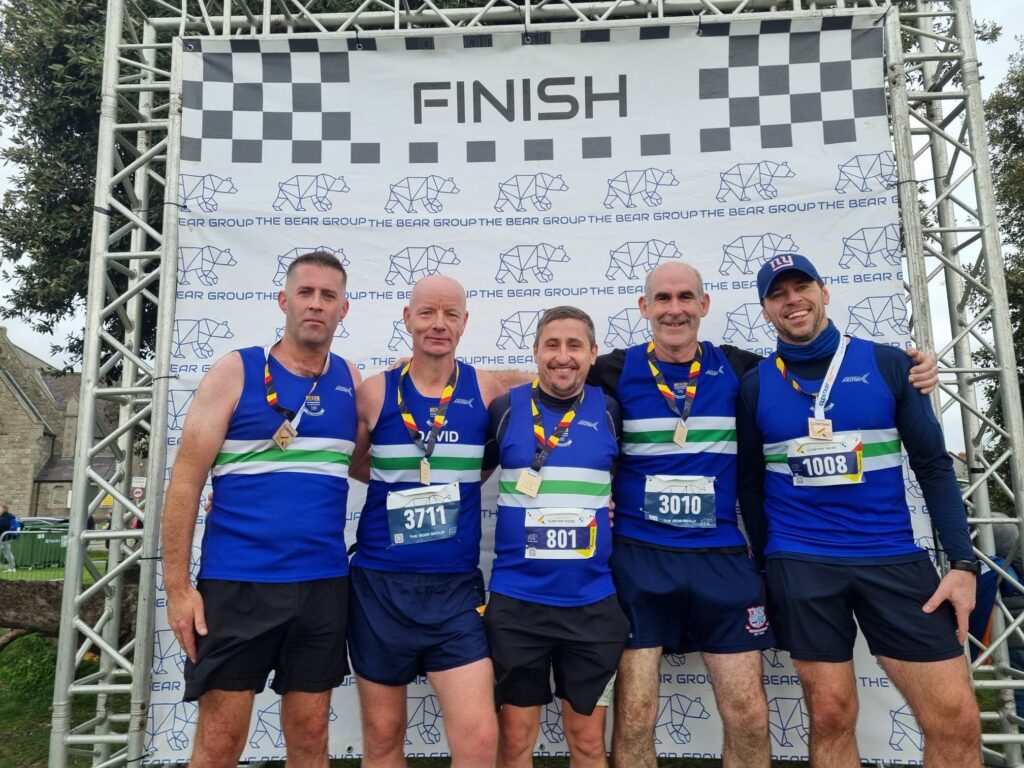 November 26th / Parkrun:
Congratulations to Dave Symmons who finished in the top 3 at the Deerpark Parkrun in Carlanstown this morning, a first for Dave, well done.
December 3rd / Jingle Bells 5K:
On this wet and wintery morning Liam Giggins abtained a new PB at the Jingle Bells 5K in the phoenix park. Well done Liam.
December 3rd / Parkruns:
And enjoying the free, fun and friendly weekly 5K community Parkruns today were David Tyhuis, Leo Farrell, Michael & Aoife Pentony, Danny Cirdei, Ben Corcoran and Frank Meade at the Deerpark parkrun Carlanstown with Leo finishing 3rd for the men and Alfie and Ronan O'Sullivan obtaining PBs at the Oldbridge parkrun.
December 4th / Wild Goose Chase 10K & 5K:
On this sunny Sunday a jolly crew headed to Reaghstown to run the Westerns GFC Wild Goose Chase 10K & 5K. All enjoyed the wonderful hospitality at this much loved annual event… Congratulations to our 10K runners, Mark Durnin, Michael Kiernan, Frank Meade, Leo Farrell, David Tyhuis, Michelle Lynch, Roy Crawley, Paula Murray, Danny Cirdei, Brian Duff, Elaine Kearney, Gary Dunne, Louise Finlay, Kate Moonan, Pauline Breslin and Alan Duff and to our 5K runners, Liam Giggins, Maisie Durnin, Ruby Durnin, Evie Corcoran, Ben Corcoran, Linda Keogh, Sarah Diamond and Sadie Durnin. Well done Everyone.
December 10th / Parkruns:
Another busy weekend for our Club and Members….
Supporting local Parkruns… at the Deerpark Parkrun in Carlanstown on Saturday morning were Danny, Leo, Ben, Vincent & Frank with Vincent finishing 2nd overall for the men and over in Oldbridge Ronan O'Sullivan also finished 2nd. Well done Gentlemen.
December 11th / Austria:
Congratulations to David Tyhuis on completing the Vienna 10K in Austria, a fantastic run for David, well done.
December 11th / Louth Masters' XC Championships:
Well done to Mark Durnin and Vincent McQuillan who competed at the Louth Masters' Cross Country Championship today in Jenkinstown and Congratulations to Mark on his 3rd place medal in the O45s.
December 18th:
Congratulations Danny Cirdei and David Tyhuis who took a jaunt around the lake at the Camlough 7 Mile Race Around the Lake while Hazel McGuinness popped over to Spain to compete in the Pas Ras Al Port De Valencia 10K and closer to home we had Brian Duff running the Dromiskin Christmas 5K and Bernie Balfe, Ronan O'Sullivan, Alfie O'Sullivan, Max O'Sullivan, Frank Meade and Lexie McKenny enjoying the festive Lennon Solar Drogheda Christmas 5K. Well done to you All
Christmas 2022:
A huge shout out to our members who ran through the festive season and on into the new year…
Well done to to all who ran an early Ardee 10K on Christmas morning and joined by our juveniles attended the Sean McDermott's GFC 5K on St. Stephen's Day and the Suttonians RFC's Fat Turkey Run in Howth on the 27th. Congratulations also to all those who attended our local Parkruns in Carlanstown, Oldbridge and Dundalk and to finish the year on a high our members with family and friends took the annual walk/run/hike up Slieve Gullion on New Year's Eve morning. Well done also to Alan Duff who ran the FASN 5K in Dundalk on New Year's Day.