September 10th
The Autumn sun shone as our members headed out to two events on this day…
Congratulations to Bernie Balfe, Danny Cirdei, David Thyuis, Ben Corcoran and Gerry Clinton who ran the Ratoath Half Marathon early in the morning. Well done to you All especially David on his new PB.
And more Congratulations to Michelle Lynch, Conor Lynch, Emma Wiegbega, Frank Meade, Tracey Gillespie and Kate Moonan on their new PBs and Dave Symmons, Brian Duff, Regina McElroy, Emma McElroy, Teresa Ludden, Joan McQuillan Danny Cirdei, David Thyuis, Gerry Clinton and Vincent McQuillan who all competed at the Dromiskin 5K in the evening. Well done Everyone and especially Vincent on his 2nd place prize in the O50 catagory.
Fantastic running from our Club #clubproud
Ratoath Half Marathon…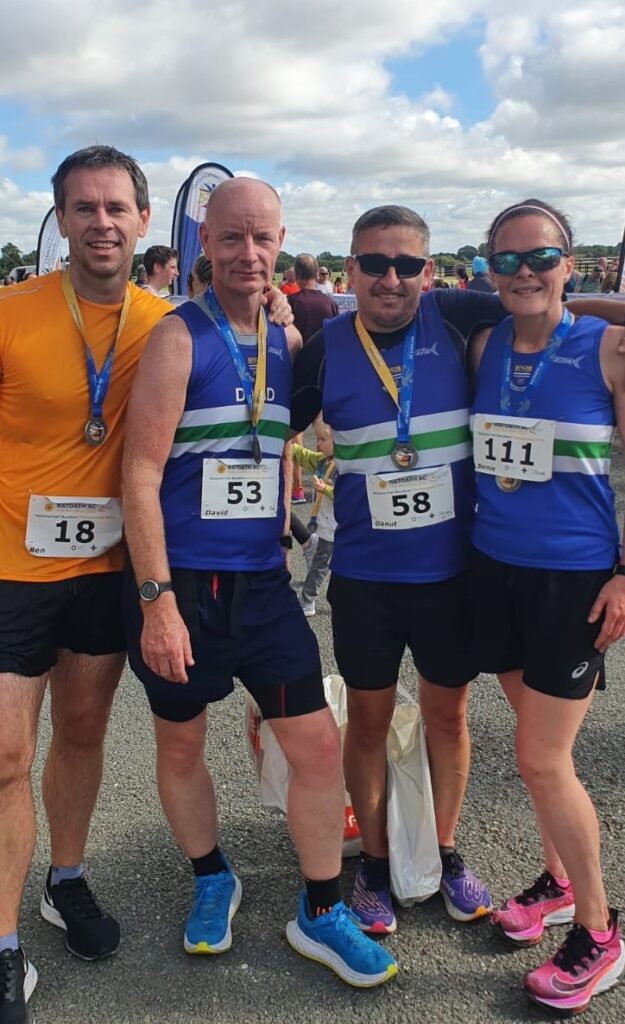 Dromiskin 5K…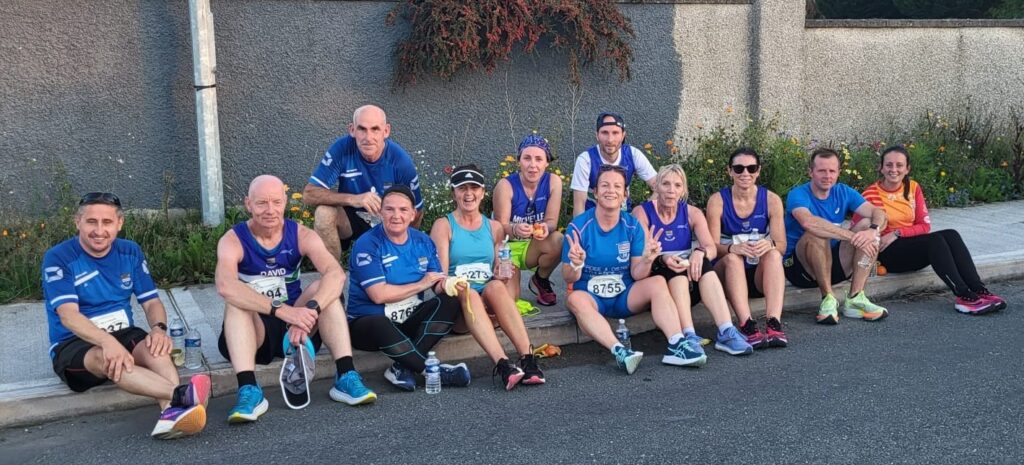 September 17th
Super running from our members at the Dublin Half Marathon in the Phoenix Park….. Lots of personal achievements, PBs and for some their first ever Half Marathon… Bravo
Congratulations to Amanda, Ashling, Emma, Bernie B, Bernie O, Karen, Kate, Michelle, Pauline, Aiden, Alan, Barry, Ben, Brian, Conor, Danny, David, Frank, Gerry, Michael, Paddy, Peter and Ronan.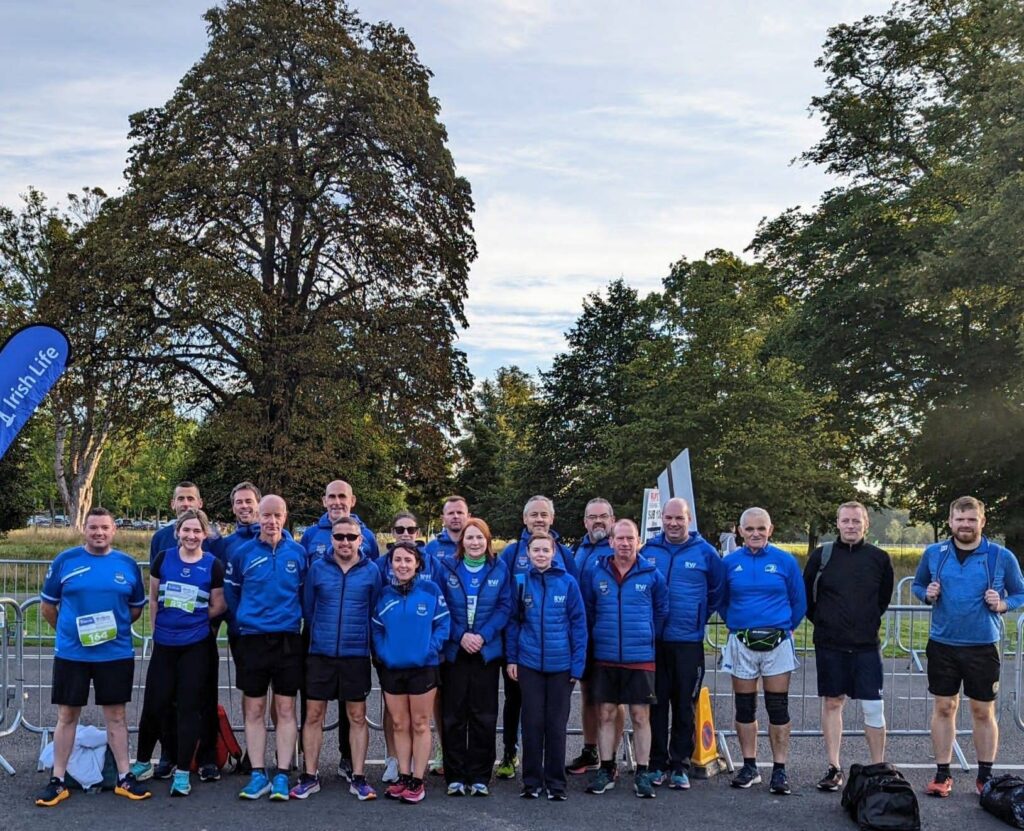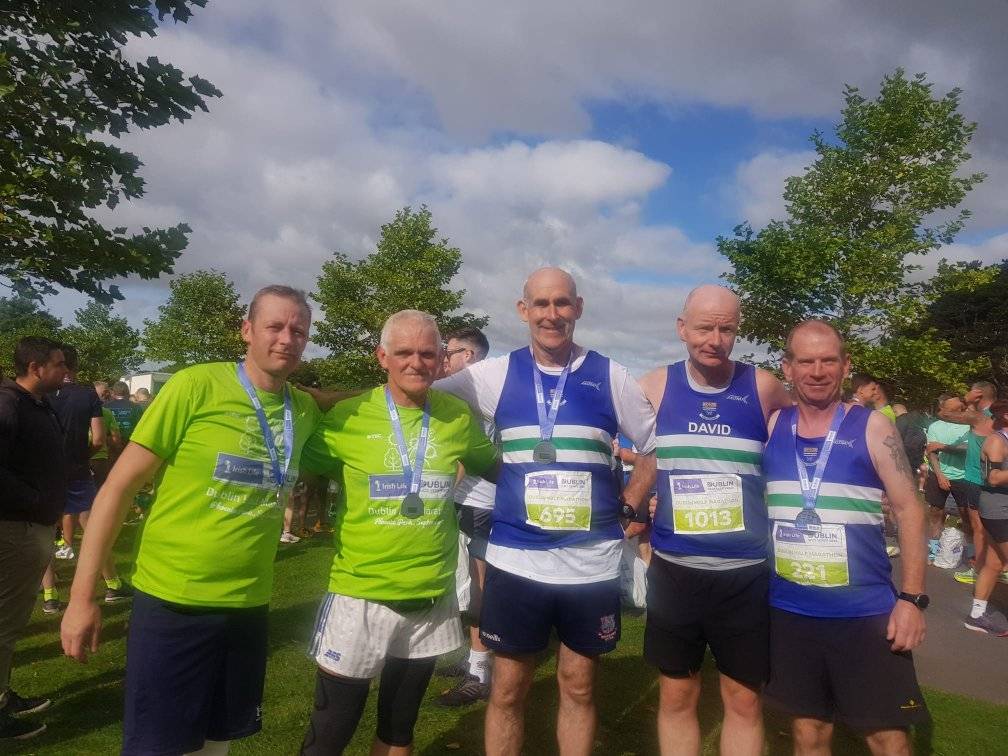 September 24th
Congratulations to these four amazing athletes on completing the Cooley Coast Run 10K. Well done Vincent and Leo, 1st & 2nd respectively in the O50 catagory and to Joan and Teresa 2nd and 3rd respectively in the Ladies O50 category. Fantastic achievements especially the Ladies who began life as C25K runners, super running by you all
September 24th
LOVING OUR PARKRUNS… Congratulations to Dave Symmons who completed the Deerpark Parkrun in Carlanstown, Kells coming 4th overall. Well done Dave
September 24th 💙💚💙💪 Some people just love a challenge and our club member and juvenile coach Michael Pentony is one of them. Early in the morning Michael rocked up to the start line of the EcoTrail Wicklow 80K. Beginning on the seafront in Bray his journey took him across Bray Head and into the mountains, through both Little and Great Sugarloaf passing the Kilruddy Estate and gardens. His route continued along the Wicklow Way passing Powerscout Waterfall and Lough Tay to the Roundwood Reservoir which looped his long return to Bray. And he did it in 9:29:54. Simply amazing, well done Michael 💪👏👏👏