SEPTEMBER 11th – Congratulations to these Fantastic Four… Danny Cirdei, Bernie Balfe, David Tyhuis and Amanda McElroy who completed the Ratoath Half Marathon this morning. They had lovely weather, perfect running conditions and some wonderful times too with a new PB for Danny of 1:26:38 placing him 35th overall amongst some talented athletes. Well done to you All.
SEPTEMBER 25th – Early on the 25th David Tyhuis and Danny Cirdei headed into the heart of the Midlands to run the Mullingar Half Marathon. A lovely run by all accounts on this warm Autumn day. Well done Gentlemen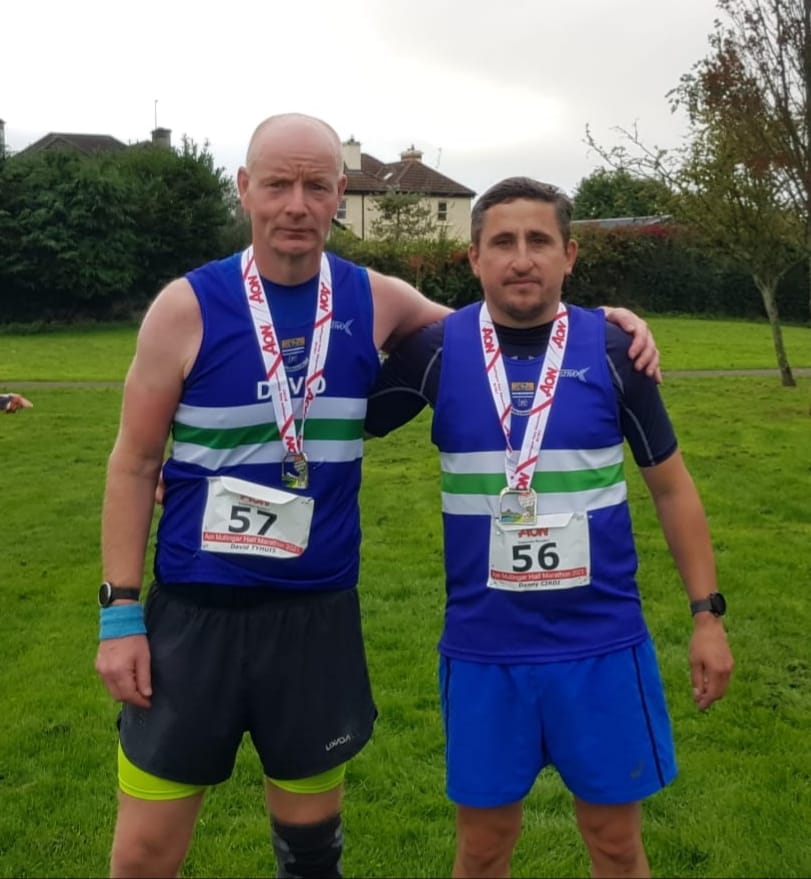 SEPTEMER 26th – Congratulations to Fiona, Alison, Joan, Brian and Pauline who thoroughly enjoyed completing the John Mithcels GFC 6K. Conditions were windy but warm and Pauline left beaming with her 3rd place finish amongst the ladies. Well done to you All.
Ya never know where one of our members might pop up…
A Huge Congratulations to Ronan O'Sullivan who completed the 2021 BMW Berlin Marathon. A 25° degree heat dictated the pace but that didn't phase Ronan who thoroughly enjoyed himself. Good on ya Ronan, that's another one ticked off the Bucket List